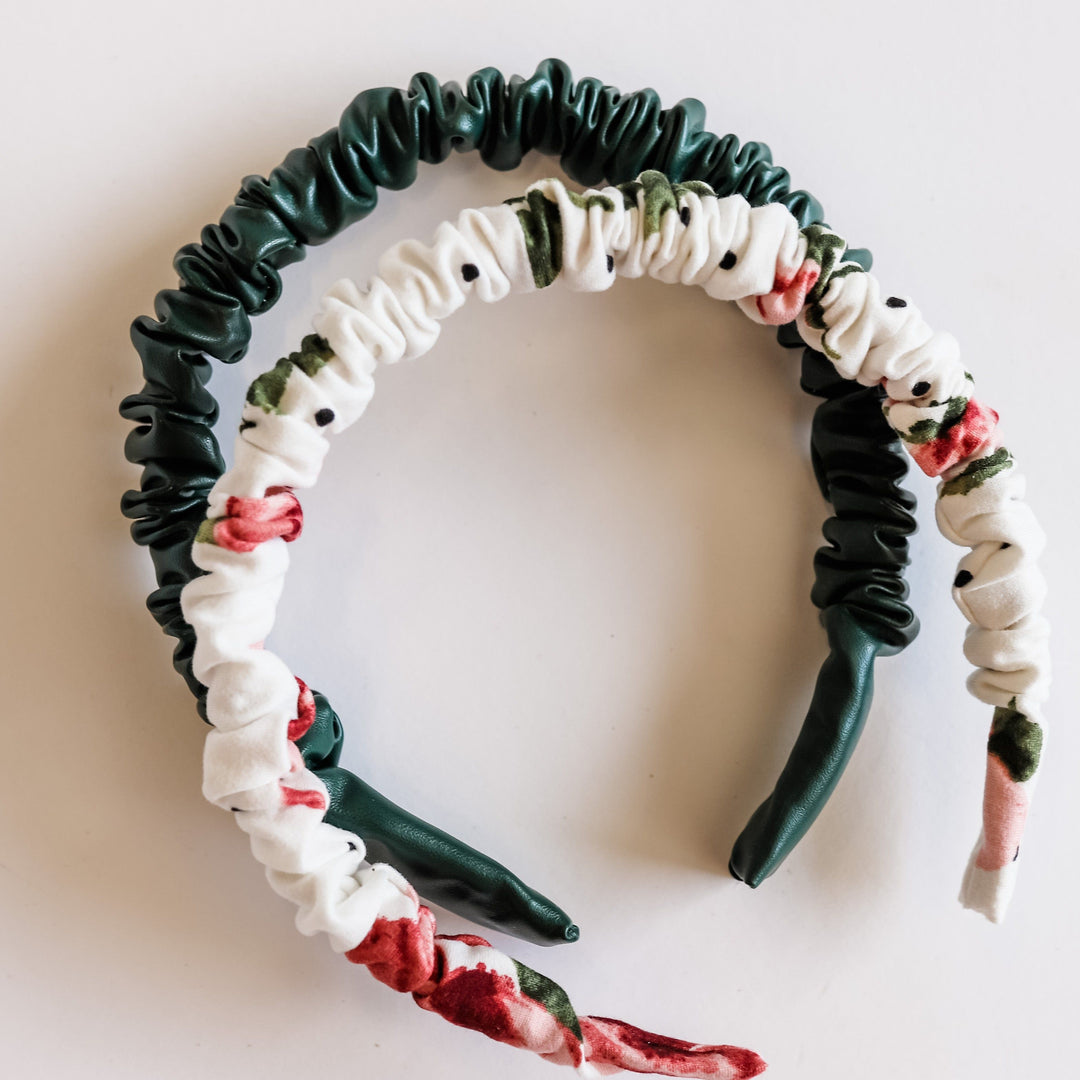 Lillian Floral Set Of 2 Headbands
This set includes a Hunter Pleater Ruched Headband and a Lillian Floral Headband.
Looking for the perfect accessory to take your little girl's look from drab to fab? Look no further than our Runched Headband! This cute and trendy band is available in a variety of fun summer colors. It's the perfect way to add a little something extra to any outfit, and best of all, it's so easy to style! Give your little girl the gift of fashion with our Runched Band today!