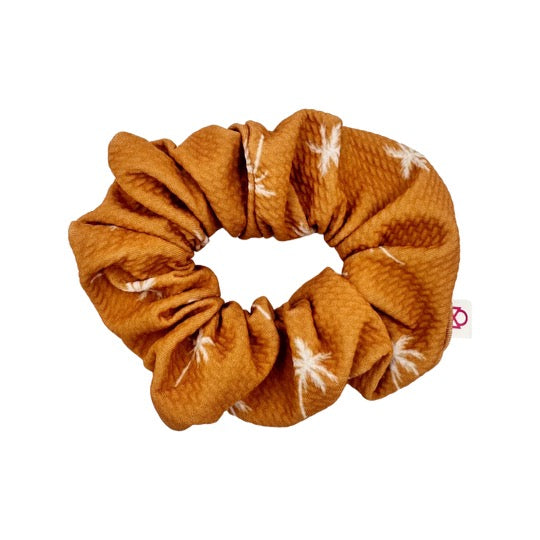 Sun Kissed Palms Scrunchie
Looking for a hair scrunchie that can be enjoyed by both moms and children? Look no further than ours! Our hair scrunchies are specifically designed to provide maximum comfort and enjoyment for all.

This hair accessory is super comfortable to wear, thanks to their soft and gentle construction. And best of all, they come in a variety of colors and styles to suit any taste.

So if you're looking for a hair scrunchie that the whole family can enjoy, ours is the perfect choice. Order yours today!
Do not leave small children unattended or sleeping while wearing any of ourhair accessories. ALL items should be worn with adult supervision.