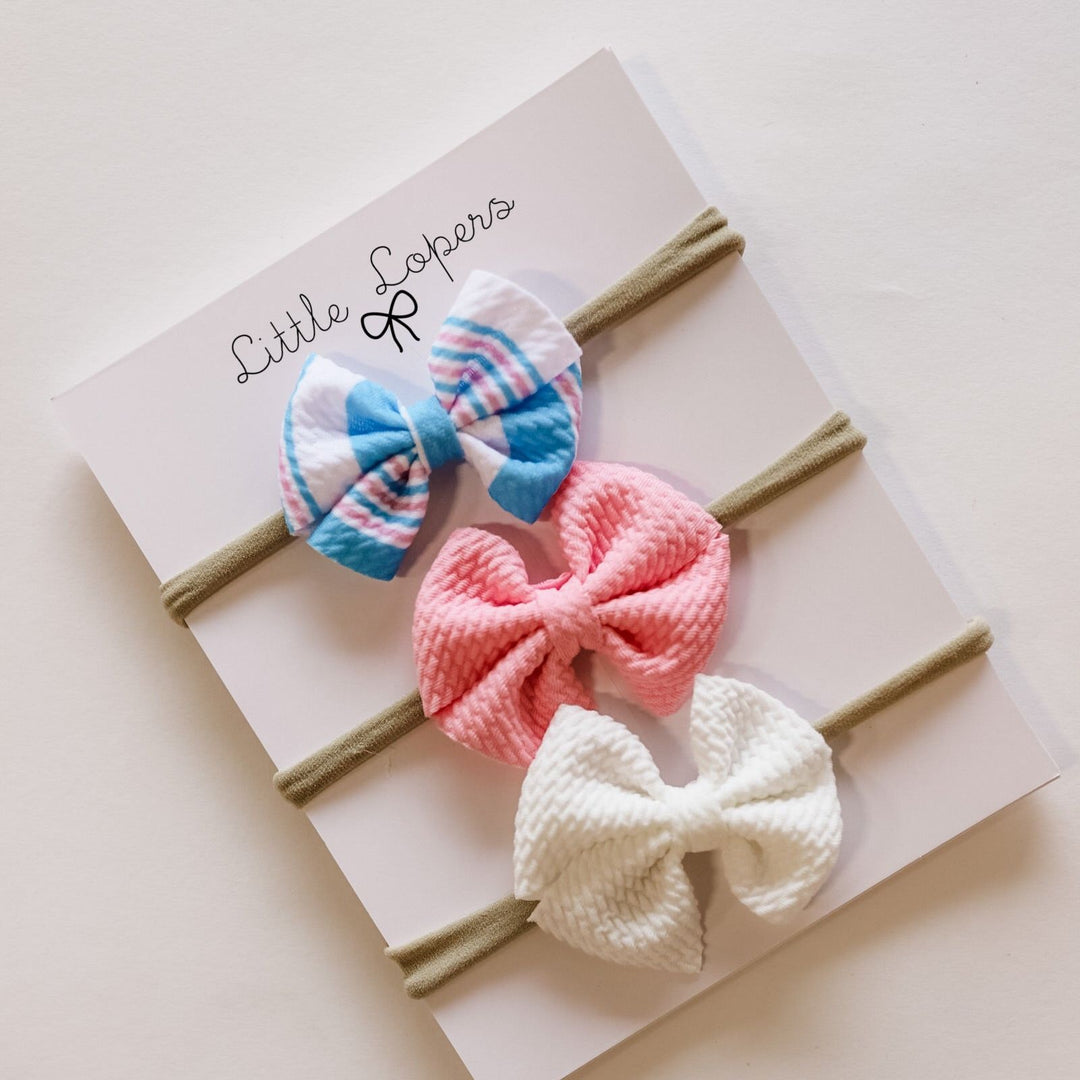 Newborn Bliss Set of 3 Bows
Welcome baby into the world with the Newborn Bliss set of 3 bows! Perfect for capturing those special first moments. Make their debut moment a memorable one - with adorable Fresh Stripes bows!
Do not leave small children unattended or sleeping while wearing any of our hair accessories. ALL items should be worn with adult supervision.