Happy 😃
I am extremely happy with how soft and amazing quality this set is! My daughter skin is super sensitive and this set has not caused her eczema to spike up, she actually felt asleep because of how soft and comfortable it is! Thank you LL team! Obsessed 😍 we need more!!!
Hi Amy,
This truly means so much to us! So glad our clothes is soothing to her and brings her comfort.
LL Team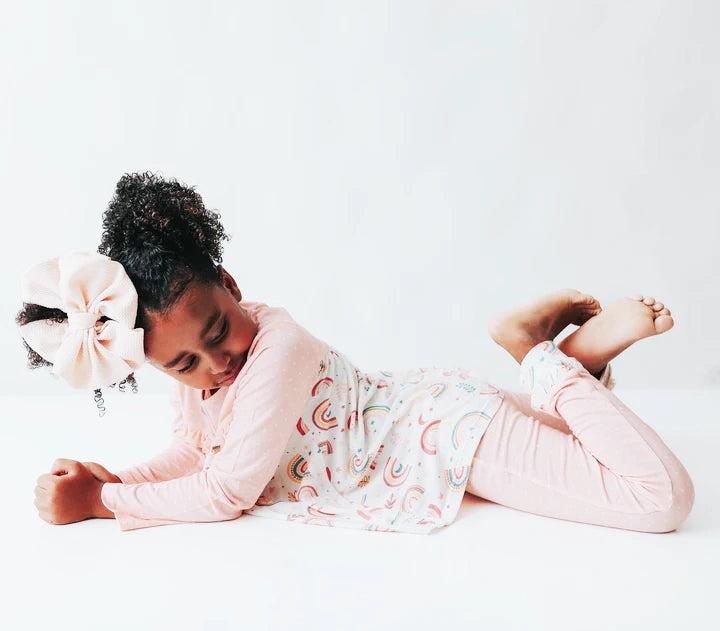 We have the Best Bows 🎀
Super cute, high quality. Our curated collection is one of a kind.