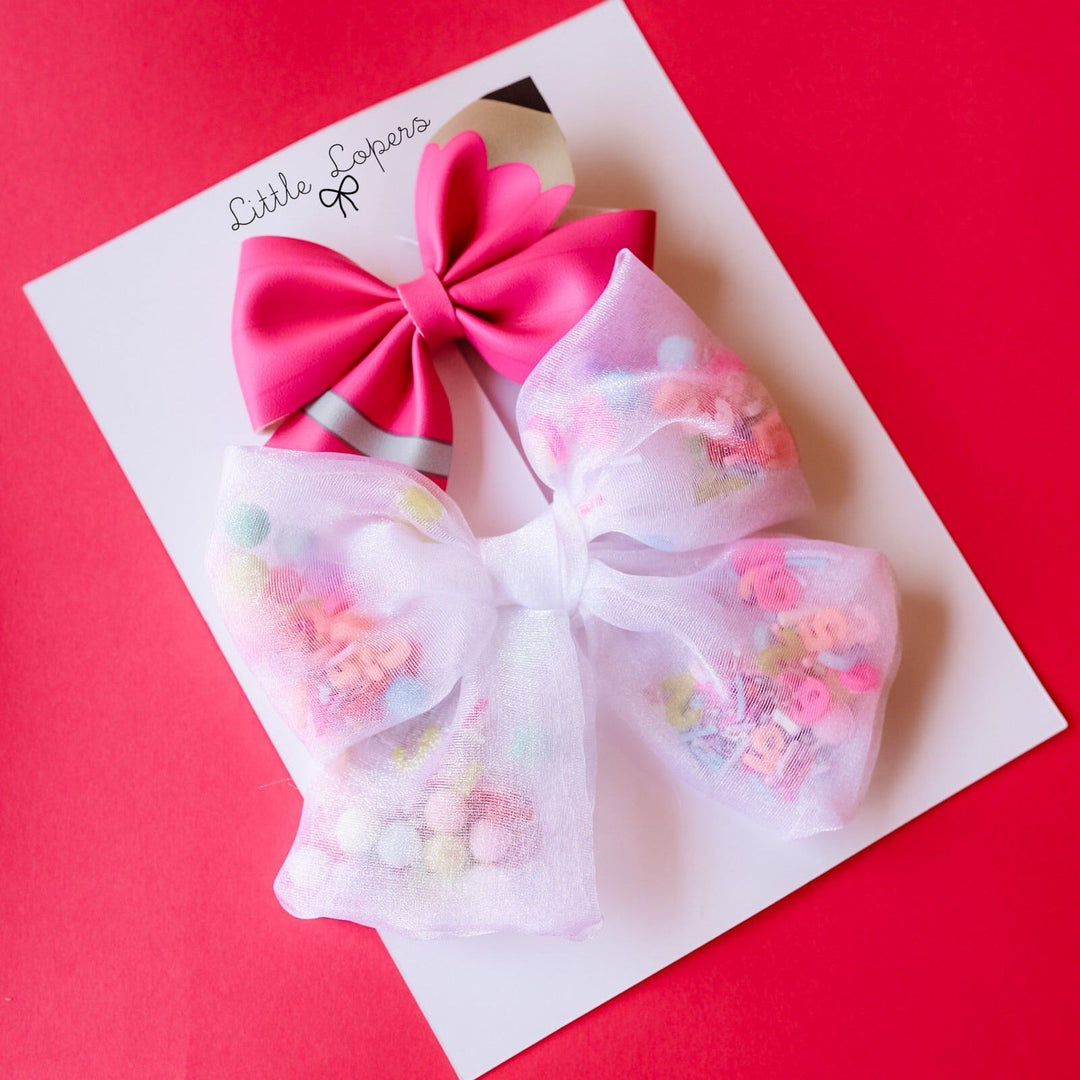 Numbers Shaker Bow Set
We all know how hectic it is getting your little ones ready to go back to school! Luckily, we've made it easier than ever to get her stocked up on her favorite bows! Our numbers shaker set is just what you need. Reduce the time spent styling every morning and grab your favorite girl a set today and let her confidence shine this school year!
Do not leave small children unattended or sleeping while wearing any of our hair accessories. ALL items should be worn with adult supervision.