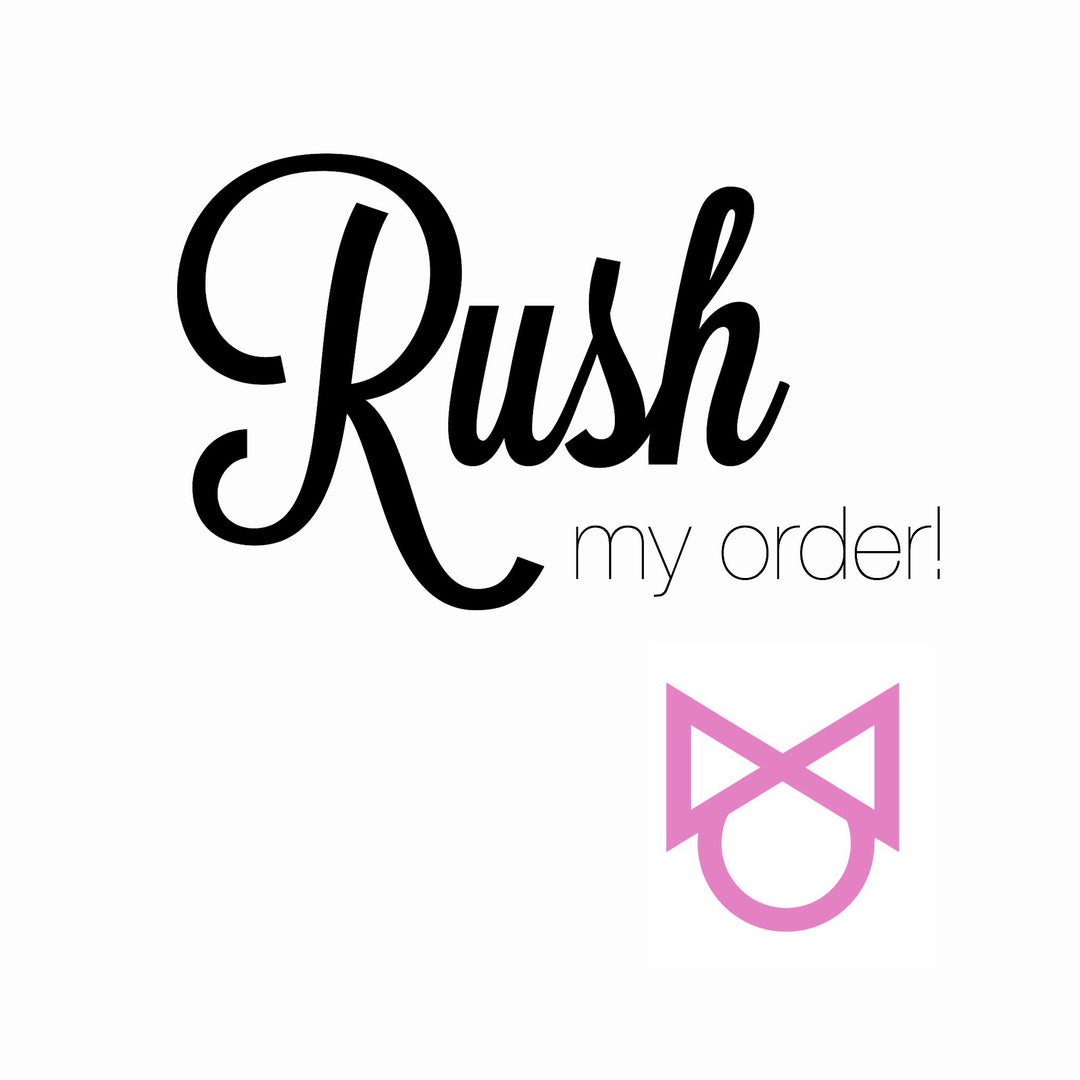 RUSH MY ORDER (Ship within 3 Business days - Only one rush needed per order)
THIS LISTING IS FOR A RUSH MY ORDER OPTION 
YOUR ORDER WILL BE GUARANTEED TO SHIP WITHIN 3 BUSINESS DAYS.  
This is a PRODUCTION RUSH UPGRADE...Not a shipping upgrade! Once we receive your order we will bump your purchase to the front of our production line, and your item(s) will ship within the 3 BUSINESS DAYS! 
Because this does not upgrade your shipping, We can guarantee the time it will take to make/ship your order, but we have no control over USPS (wish we did!)
International orders will still take approx. 2-6 weeks to arrive due to the shipping time frame provided by USPS! In other words, this really won't make much of a difference for international orders (only by a few days) so save your money.